CLEVELAND'S LAUNCHER IS REBORN WITH PREMIUM PERFORMANCE TECHNOLOGY.
HiBore Crown - This weight saving tech helps reduce the weight of the crown and allow the weight to be relocated lower and deeper in the head. This promotes a high-launch, low-trajectory flight that will max out distance. The structure of the HiBore crown allows the face to compress at impact and providing the golf ball with tremendous speeds.
Ultra-lightweight Hosel - Optimised for one setting: LAUNCH. Moving and saving weight in the hosel has allowed Cleveland to reposition it to areas of the driver head that will help you gain more distance and forgiveness.
Flex-Fins Technology - This superb technology allows the face to compress and decompress with exploding energy, Flex-Fins technology launches the ball with incredible ball speeds across the whole face to ensure that your mishits are longer and straighter than ever before.
Launcher Cup Face - The HB driver has the hottest face that Cleveland have ever produced. COR is increased across the whole to create an incredibly large sweetspot.
Low, Deep CG Location - By concentrating a mass of weight low and deep in the driver head it produces a high, low-spin ball flight totally geared to deliver distance and accuracy.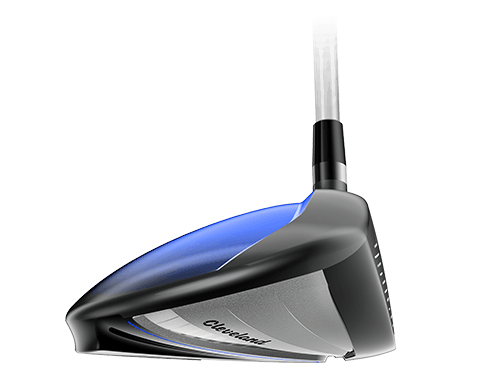 THE HIBORE CROWN REINVENTED FOR EVEN MORE DISTANCE
The new HiBore crown moves the center of gravity low and deep, promoting a high-launch, low-spin trajectory.
Its updated structure compresses at impact and decompresses at launch for faster ball speeds.
It all adds up to the most distance-boosting HiBore we've made yet.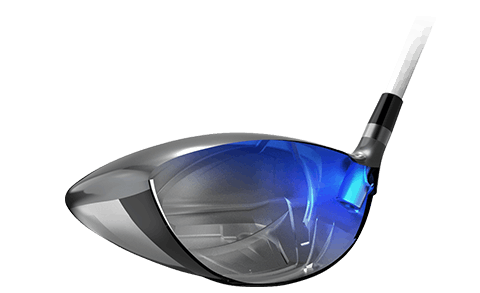 AN ULTRA-LIGHTWEIGHT HOSEL OPTIMIZED FOR ONE SETTING: LAUNCH
Launcher HB's hosel design is the lightest we've made. We repositioned all that extra mass where it helps your performance: low and deep.
The result is a stronger, more optimized hosel design that boosts distance and forgiveness.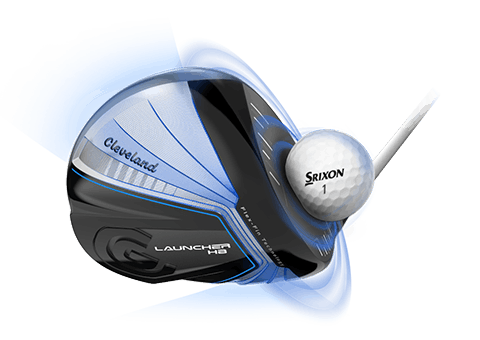 UNLOCK ABSURD BALL SPEED WITH FLEX-FIN TECHNOLOGY

Compressing and decompressing with explosive energy, Flex-Fins launch the ball with remarkable speed, even on heel and toe miss-hits.
This added ball speed and forgiveness make Launcher HB the longest, most forgiving driver we've ever made.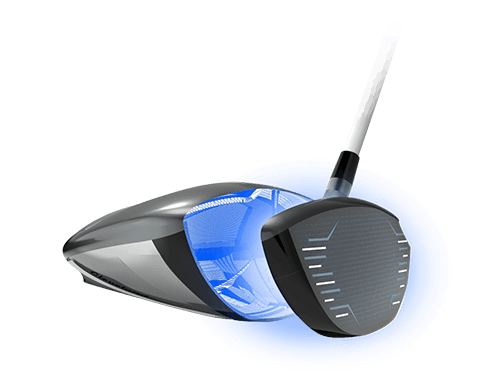 THE HOTTEST CLEVELAND DRIVER EVER THANKS TO LAUNCHER CUP FACE
Launcher Cup Face increases COR across the face for the hottest driver with the largest sweet spot we've ever designed.
Added ball speed means you get more distance; consistent ball speed across the face means you get more forgiveness.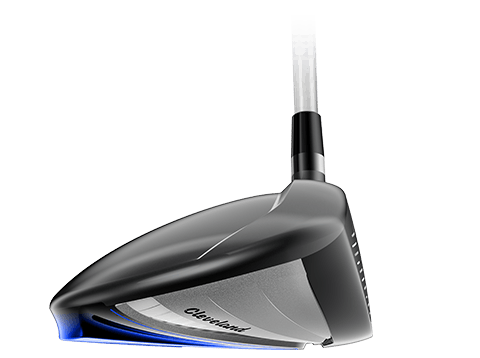 LOW AND DEEP WEIGHTING LAUNCHES IT HIGH, LONG, AND STRAIGHT

Low and Deep is the absolute best weight arrangement if you want forgiveness, high launch, and low spin.
Don't adjust. Don't tinker. Just crush it straight down the middle of the fairway.

Specifications

Loft
 Length
Lie
Head
Swing Weight
Hand
9°
45.5"
60°
460cc
D3
RH
10.5°
45.5"
60°
460cc
D3
RH/LH
12°
45.5"
60°
460cc
D3